Miami, FL
Several months ago, I announced the beginning of an MU series called America's Progressive Developers, which would document the different forward-thinking builders I met while traveling cross-country. The initial one that I'm profiling—Carlos Fausto Miranda—is in many ways a fitting first choice. Just as the MU blog has advocated for innovative, common-sense land use ideas that are seldom actually practiced, Fausto is a young entrepreneur driven more by vision than anything he's yet built. But he owns many properties, and is waiting for permission from Miami's city hall to transform them into something special.
Fausto is the owner of Fausto Commercial Realty, a firm that manages and develops real estate in the Miami area. The commercial, residential, and industrial properties he sells or leases are scattered, but his portfolio is focused primarily in Little Havana and Allapattah, two west-side immigrant neighborhoods. Fausto also owns numerous empty lots in these areas, and hopes to one day construct buildings on them that are denser than what current zoning laws allow. This has made him a vocal advocate for pro-market, pro-urban land use reforms, earning him the reputation as an activist businessman.
I first learned about Fausto in May, after seeing that he had hosted Miami's only Jane's Walk, in Little Havana. So I emailed him months later, and we met for breakfast not far from where he'd given the tour. He was born and raised in Miami, to a Cuban refugee father and Italian mother. Between growing up in a global city, and visiting Italy on family trips, Fausto acquired an early taste for urban living. Part of the motivation for opening his business was for the opportunity to implement European density and design principles onto his hometown. And as the son of immigrants, he wished particularly to do this in Miami's immigrant neighborhoods, adding cheap workforce housing in a city that has grown increasingly expensive. But soon after founding the business, Carlos discovered how Miami's laws worked against these goals.
For example, minimum parking requirements on many lots demand 1.5 spaces per unit, regardless of the unit type. This takes up space for potential housing, and makes urban formats like micro-units uneconomical. There are also density limits that let developers build only a fraction of the units they once could have. These rules have had perverse effects on the neighborhoods Fausto deals in–particularly Little Havana. That neighborhood has long been nationally recognized for its built character and street life. But as Fausto explained, the building types that made it this way are now technically illegal.
The most architecturally prized buildings in the neighborhood are the 1920's built center-hallway buildings, built in a Spanish Revival, Mediterranean, or Mission style. Those tend to have 18 units, which roughly [equate] to 120-150 units per acre. Well, if you have an empty lot next to that building, more than likely it's zoned T-4, which would only permit you to build 35 units per acre. You do the math, and, even assuming there's no parking requirement, you're building 4 units on that lot. So take that into consideration—the most prized buildings we have in the neighborhood…that contribute to the urban fabric of our city, and yet we cannot build those buildings today.
This also tightens the housing market in a neighborhood where immigrants are constantly arriving, not just from Cuba, but Nicaragua, Honduras, "The D.R.", Colombia, and the rest of Latin America. Little Havana's residential vacancy rate is below 3%, and low-wage workers often cram together in small multi-room apartments. Micro-units would be an appropriate response given these demographics, yet are discouraged by regulations.
"Miami as a city is building an endless supply of palaces in the sky," explained Fausto, a trend that he likes, referring to Brickell, where he lives, and the downtown waterfront. "But we're not building in our medium to lower-income neighborhoods, and in particular we have an excess of small lots, which are not being touched…And the reason they're not being considered is because of the regulations that exist."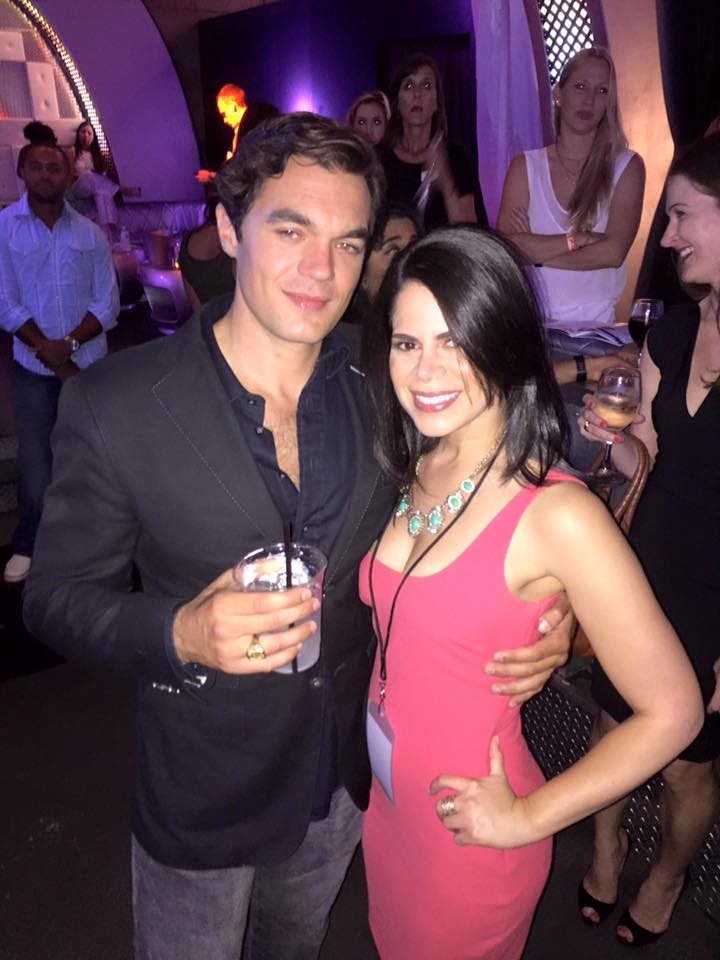 He used his business as an example, noting that the vacant lots around Miami with "Fausto Commercial Realty" banners are the result of an uncertain and constrictive regulatory climate. But there are an alarming number of vacant lots everywhere in Miami–and they certainly aren't all his. Fausto said that during conversations, he's heard other developers cite Miami's regulations as the reason they sit on, rather than improve, their underutilized properties.
Fausto thus views his zoning reform activism as a segue into eventually getting more stuff built. He has championed the new Miami 21 code, which allows more density, and encourages pedestrian-oriented street-improvements, as a step in the right direction. And he has been a vocal proponent of upzonings at public meetings and through local media.
"If we can overcome those regulatory hurdles tomorrow," he says, "then the day after, we will start building a better Little Havana."
Deep down inside, Fausto may just want all these reforms because they would help maximize returns on his properties–and that's okay. But after speaking to him, it was clear that he was driven more by urbanist convictions, both in the architectural and social sense.
"My vision and many others' visions for certain areas are mixed-use, mixed-income, medium density, walkable, urban," he said, because "there's something intrinsic in humanity, the way we most want to live is around other humans."
Miami, with its increasing population and Walk Score, is moving towards these ideals. The next step is for the government to ease the process by letting builders like Carlos Fausto Miranda actually build.